Real estate offices are ending throughout the country. Real estate agents are hanging up their licenses in most state. The traditional bricks-and-mortar property brokerage is hemorrhaging, and all that maintains that archaic business model alive is consolidations. As offices close, some agents stop, nevertheless the children shift their licenses to another tragedy ship, a ship that appears similar to the last one and usually with the exact same title on the bow.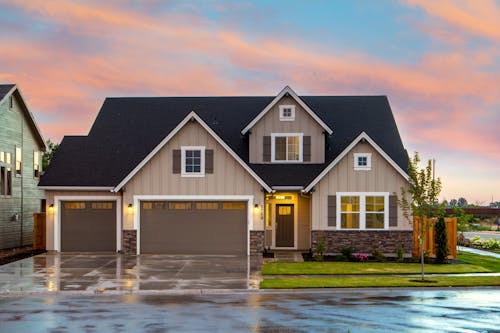 A large team company closes it's gates, no longer ready to help keep the lights on after more than a year of functioning in the red. The agents are worried ill, not knowing what they'll do, till their savior hikes in the door.
A broker from a sizable bricks-and-mortar across community with the same team presents to get most of the agents in with the exact same agreement terms: each agent pays $600 per month and maintains 100% of these commissions. The agents sigh in reduction and easily sign the new agreements like sheep to the slaughter first time buyers .
Considering that the broker can not produce enough brings for the agents, and considering that the agents aren't offering enough to help make the broker enough money on commission divides, any kind of separate wouldn't seem sensible for the broker today. A sharp broker will charge each agent a regular fee. He laughs all the best way to the lender, since with 60 agents spending $600 per month, he is creating $36,000 a month simply for living.
36 months ago I lay over the workplace from the team broker who looked over me and claimed, "Well, we are eating the business enterprise every month. You have to accomplish this when times are tough. But we've been through difficult times before, and we generally come out okay." I recall thinking to myself which was a silly point to say from the person who told me he had no business program, no budget for advertising, and no prepared perspective for the future of his business. Regrettably, that same broker only issued a media launch that he is forever ending the gates of his bricks-and-mortar and is going to be hanging his certificate with another bricks-and-mortar. Yet another consolidation.
This broker is just leaping in one tragedy ship to at least one that hasn't sunk yet. The brand new ship has a lot of leaks, and it might take some time for folks on the Titanic to wake up. Bricks-and-mortar property brokerages that stubbornly won't bridge the difference to a completely new business model will die a slow and uncomfortable death. It's one thing for brokers to drive their very own ship down, but it's really one more thing altogether for anyone brokers to offer passes to property agents with claims they can not keep.
The absolute most regrettable point about all of this is that the agents who think they're performing what it will take to endure are just re-arranging the deck seats on the Titanic. Many truly do not know or understand how precarious their fate is. Many do have an unpleasant feeling, and they know something is inappropriate using their business model. The same as so most of the people on the Titanic near the finish who smiled and kept saying, "Do not fear, everything generally computes alright," old-fashioned agents continue steadily to greet people with a smile and watch for the phone to ring. However the ship is dipping, and they're at risk. They only don't know what things to do.
This is the good dilemma to be stuck. It is the traditional inability to believe outside oneself. Conventional brokers and agents who've operated inside a old-fashioned brokerage model for several years struggle to believe in entirely new ways. Why is that specially hard for so several is their vexation with engineering and the Internet. Some merely decline to master the technologies. I understand of a premier producer who refuses to adapt, and he really thinks they can delegate most of the responsibilities to his assistant. Several personnel are likely to spend night and day learning and establishing for an employer, and should they do and keep someday, wherever does that keep the agent? Also successfully delegating leaves critical issues in linking the difference, which I'll share later.
There's been a massive change, but not all agents and brokers understand what is happening. Many do not understand that they are in the center of a major earthquake. Therefore, they carry on to accomplish what they will have done. Main every one of these changes is something very large that old-fashioned brokers are missing. Only as it is strong causes that shift tectonic plates heavy under the earth's surface, we are experiencing strong causes causing an earthquake in the actual estate world. As with so much in life, what we see at first glance is merely a symptom of a greater and much more substantial movement that's really the driving force. It is that driving power that numerous brokers and agents haven't recognized.